Revolutionizing vector engineering by leveraging a billion years of natures wisdom.
At rAAVen, our mission is to create gene-therapy delivery vectors that benefit people with serious and potentially fatal health conditions. We work closely with biotech and pharmaceutical companies to provide patients with the best possible treatment option.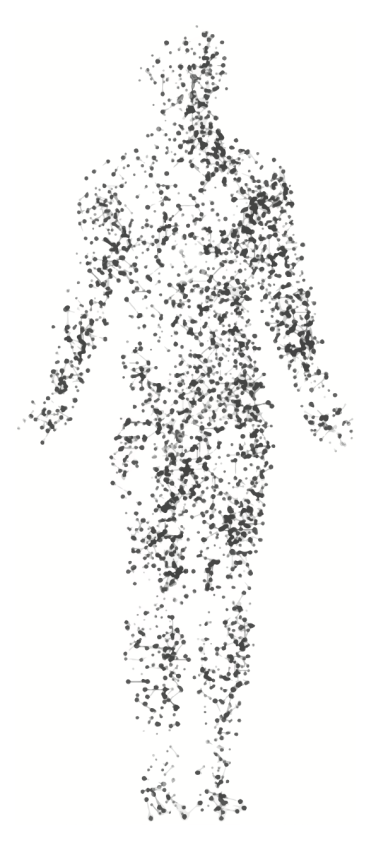 Founded in 2022 by COO Marcus Davidsson, PhD, rAAVen Therapeutics set out with the clear goal of offering superior selectivity and efficiency over existing AAV technologies, as well as creating AAV capsids suitable for unique applications. To reach these goals, rAAVen set out and successfully created an easy to use, scalable platform, focusing on rational design for identifying viral capsids from large pools of viral variants with desirable traits. rAAVen chose to focus on capsid insertion of rationally designed peptides inspired by nature, as we believe that evolution has already created highly efficient protein-protein interactors that can be leveraged for viral entry.
With greater expansion of highly efficient AAV vectors, tailor made for specified tissues or cell types, future gene therapy is not limited by the biology of the wild-type AAV capsids, or to rare disorders.
rAAVen Theraputics story began when the scientific team established a working screening platform based on DNA barcoding for identifying desirable AAV capsids from large pools. We first utilized our platform in the CNS, were we successfully created AAV capsids capable of synaptic infectivity and retrograde transport within the CNS of a rat. This was achieved through a single round of selection and proved to be translatable to human grafted neurons within the rat CNS. We were also able to create novel capsids with high efficacy for human astrocytes as well as human dopaminergic neurons.
We now offer our unique platform for use in screening for rationally designed AAV capsids targeted for specific tissues and cell types, as well as screenings of promotor/enhancer elements for even stronger selected expression, improving both efficacy and safety for future clinical trials. Our screens are offered across model systems in multiple simultaneous organ and cell types ranging from rodents, to non-human primates and through any desired viral delivery method. 
rAAVen Therapeutics has in short order developed a state-of-the-art fully functioning, high throughput platform for screening AAV capsids with substantial expertise in vector engineering.
We are happy to partner with likeminded folks. Don't hesitate to contact us to help you fulfill your capsid engineering needs.
Sincerely,
The rAAven team
Are you dedicated to develop revolutionary gene therapies for patients? We would love to hear from you.
species proteomes evaluated for insertion
AAV wild-type capsids modified